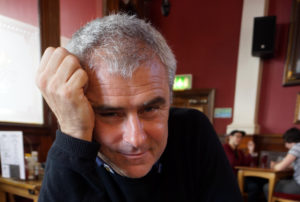 10Ft Films Ltd Production for BBC2, with support from the BFI using funds from the National Lottery, Joseph Rowntree Foundation and in association with Sharp House
Director Sean McAllister is known for his candid, frank films, depicting with extraordinary intimacy the lives of ordinary people who are struggling to survive but are survivors, caught up in political and personal conflict, struggling to make sense of the world we live in. From his early films Working For The Enemy (1997) and The Minders (1998), Sundance Jury Prize-winning The Liberace Of Baghdad (2004) and Japan: A Story Of Love And Hate (2008) to his more recent successes, The Reluctant Revolutionary and Sheffield Jury Prize winning, BAFTA nominated A Syrian Love Story (2015), Sean's work continues to inspire, to surprise and to fascinate audiences. In 2017, Sean was director of the opening ceremony of the Hull City of Culture –setting the year off with record audiences: 1.5 times the city's population attended the opening week events.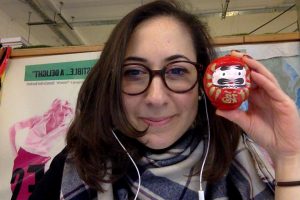 Producer Elhum Shakerifar is a BAFTA nominated producer and recent recipient of the BFI Vision Award, producing and distributing documentaries through her company Hakawati with the core ethos that a good story is all in the telling. Recent credits include winner of the BIFA for Best Documentary Almost Heaven (Carol Salter, 2017) and BFI/Sundance funded Even When I Fall (Sky Neal and Kate McLarnon, 2017). In 2015, she self-distributed her BAFTA nominated production A Syrian Love Story (Sean McAllister, 2015) in the UK to such high visibility that it was named #3 Best Film of 2015 by the Guardian. Her work has been broadcast internationally and screened at festivals including Berlinale, IDFA and Rotterdam. Elhum is a programme advisor for London Film Festival for films from MENA and Iran and Film Curator for Shubbak, festival of contemporary Arab culture. In 2017, she was nominated for the Arab British Centre's Award for Culture and was awarded the Women in Film and TV Factual Award.