A Northern Soul is now available to download via iTunes, Sky Store, Amazon Prime Video and Google Play.
The DVD is out now and can be ordered on Amazon
Sean McAllister returns to his hometown, Hull, as curator of its' UK City of Culture opening. Back living with his 90-year-old parents and reflecting on changes to a city hit by cuts in public spending and divided by Brexit, Sean is drawn to the fringes of town where he encounters Steve – a struggling warehouse worker with a dream.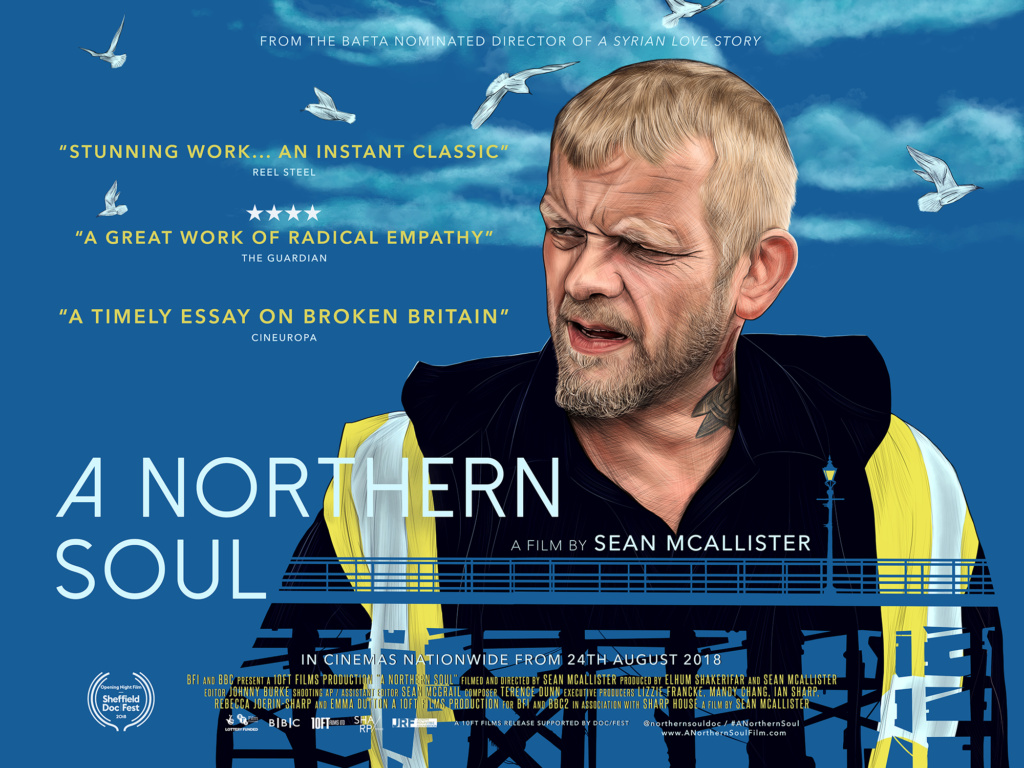 10Ft Films Ltd Production for BBC2, with support from the BFI using funds from the National Lottery, Joseph Rowntree Foundation and in association with Sharp House